We congratulate Evergreen Ridge on achieving a SELL OUT!
May 21, 2021
As always our aim is to make our clients incredibly successful! We congratulate our client, Evergreen Ridge, on officially SELLING OUT.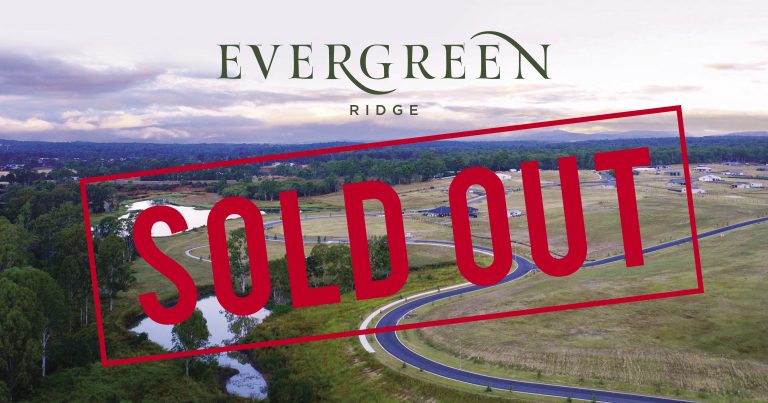 This development was sold over 7 successful stage releases with 76 individual acreage lots.
Evergreen Ridge is a master planned rural community in suburb of River Bend, just minutes outside of Jimboomba. With acres of dedicated riverfront parklands, billabongs with freshwater fish, and an extensive birdlife, this development redefines rural living. This is an absolute rural paradise and it is no surprise that all 76 acreage lots have been snapped up. Congratulations to the homeowners and property developer, Tony Pennisi.
MAMA Execution
Project creation and brand identity
Print and digital campaign
Campaign management
Site plan aerial videos
Project website
Creative for direct mail, print advertisements, signage & public relations initiatives
Event collateral & sales display